Internal Fusion Bonded Epoxy (FBE) coating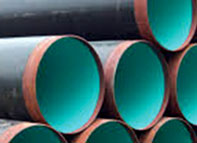 The facility designed to handle pipes 24" diameter and 13 meters in length
Automated plant having Full control of powder deposition leading to a consistent coating
Auto indexing system allowing pipes to roll through the ovens ensuring an even consistent pipe temperature.
The plant & equipment layout have been designed to facilitate a smooth process flow and incorporate advanced automation technologies to ensure product quality and performance.
Automatic abrasive blast system.
Full control of powder deposition, resulting in a consistent coating.
Custom Epoxy Coating of Fittings & Spools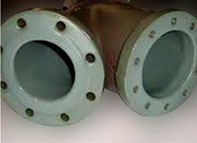 Standard Fittings Such as Elbows, Tees, Reducers, Fabricated spools of various configurations and a short lengths of straight pipe up to 24" diameter.
Product Application Process:
Surface Preparation by Abrasive Blasting

Prepared Surface Inspection

Primer Application

Heating

Coating Application

Post Curing

Final Inspection
Drill Pipe Internal Coating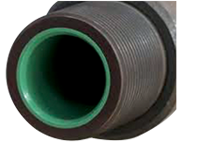 The coating application is required for Corrosion Protection and Hydraulic efficiency
The facility is able to coat both new and used pipe
The ability to coat Drill Pipes up to 13 meters in length
Automated plant ensuring quality and consistency
Liquid Epoxy Coating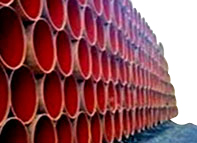 Liquid Epoxy application uses a two-pack liquid epoxy paint system, which is applied in a single coat an anticorrosion protection for steel pipes.
In the first process, the pipes undergo a cleaning & abrasive blasting operation. liquid epoxy is applied to the inner surface of the pipes by spray forming a uniform single layer epoxy which cures after application.
Drill Pipe Hard Banding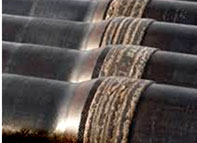 Average well depths have increased over the past decade and directional and extended-reach drilling have become more commonplace. These highly deviated paths and associated increases in torque and drag have exerted unprecedented force on the drill pipe.
Hard banding has long been acknowledged as an effective means of preventing tool joint wear.
This in turn helps to reduce overall cost of replacements significantly.
ROTO lining and HDPE Lining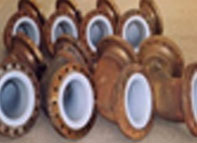 Roto lining is a unique process by which a corrosion inhibiting polyethylene layer is applied inside the spools and complex fabricated tubulars.
IMOS has decades of experience in the complex ROTO lining process.
The Parent Company of IMOS was the first in the region to manufacture polyethylene pipes used for liner application in the Oil & Gas sector.
Fully computerized Rotolining machines
Manufacturing facility is fully equipped with all the infrastructures like Blasting & Pulverizing Unit, Extruders, world class R & D, Inspection and test facility.
Process accreditation with ISO 9001-2000 and ISO 14001 & OHSAS 18001
A pool of highly qualified and experienced work force.
Offering high performance polymers like HDPE, LLDPE, PA 11 & PEX to meet varied application of temperature and fluids.
Large capacity to handle spool sizes ranging of 2 to 44 inches.